What do I do with an application??
Our New Member coordinator will work with you on all the aspects of getting signed up.
Youth/Adult fills out application completely. Dues will be assessed based on transfer, time before recharter, etc.
Adult must take Youth Protection Training (information below)
Turn in application and YPT training certificate to Troop Membership Chair
Admin to obtain necessary signatures and turn in application to Council
Admin to enter information into Troop systems (TroopTrack, Band, etc)
You do not have to be a registered member of the Boy Scouts of America to take Youth Protection training.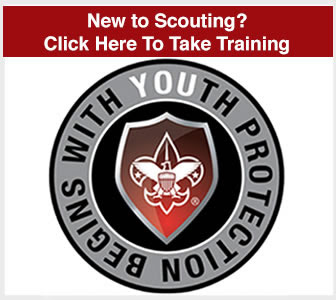 To take Youth Protection training go to My.Scouting.org

and create an account. You'll receive an email notification with your account information, including a member ID/reference number.
From the My.Scouting.org

portal, click Menu then My Dashboard from the menu list. The My Training page displays to take Youth Protection training. Upon completion, you may print a training certificate to submit with a volunteer application. Your training will automatically be updated in our system and associated with the member ID/reference number issued when you created the account.
When your volunteer application is approved, you will receive a BSA membership card that includes your member ID number.
For more information, email Troop 350 and we will be in touch.